What to consider when choosing a school
As a parent, you want the best for your children, and undoubtedly, their education is among your highest priorities. Where they go to school, what sort of environment it provides, what peer pressures they'll encounter, and what they learn from their teachers are all important factors to consider. If you have researched private schools versus public schools, you are probably familiar with the numerous advantages of the former over the latter. Although excellent public school systems do exist and do wonderful work, the reality is, private schools offer attributes public schools simply cannot — and a Christian private school offers the best of the best.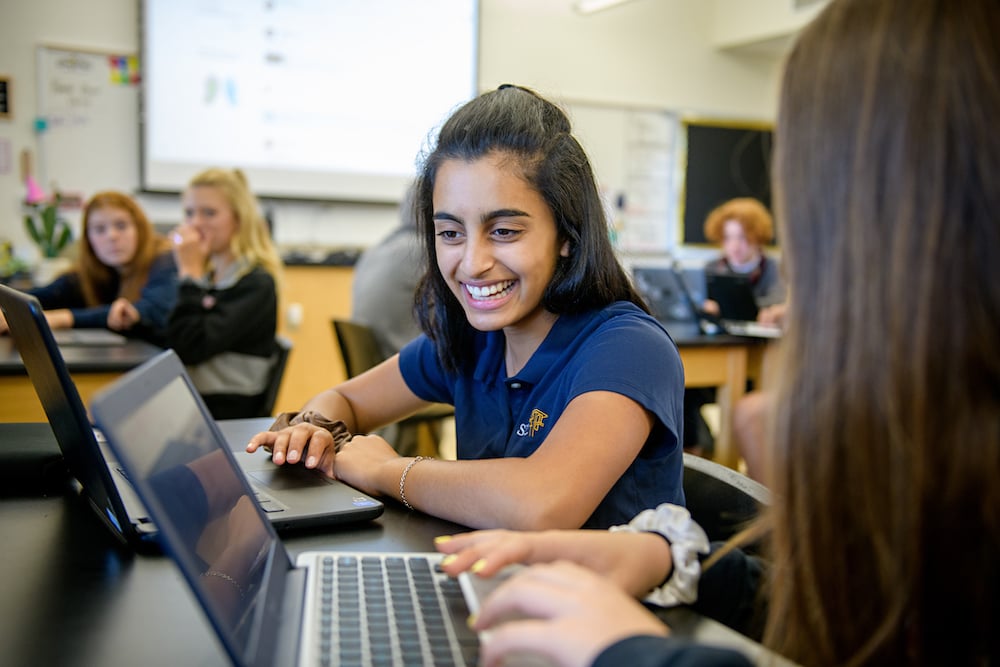 What you'll learn:
Characteristics of a public school education
While the specific characteristics of public schools differ based on the individual district and other factors, they share some common obstacles. The fact is the number of students packed into classrooms often limit a teacher's ability to interact and connect with students as individuals and teach to their specific needs. Other challenges faced by public schools include limited accelerated learning opportunities. Additionally, parents are unable to gauge how students are being influenced by teachers, curriculum, and their fellow students. When evaluating public versus private schools, consider how these and the following public school realities may affect your student's school experience.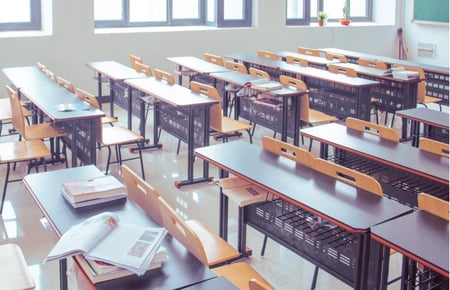 Large class sizes
One of the most difficult challenges of public schools is the large class sizes. With up to 35-40 students per teacher, typical public school classrooms are overcrowded. Some public school teachers have remarked that as hard as they try to connect with their students, they only hear the literal voice of each student around once a week.
Many teachers do not have the bandwidth to know students individually or give them the personalized attention they want to provide. Unfortunately, this environment often causes young people to become anonymous and overlooked.
In comparison, a Christian private school has substantially smaller class sizes — often twenty students or fewer. As a result, teachers have the opportunity and time to get to know students as individuals and discover how each student learns best. Teachers have the chance to become more than an instructor, they become mentors as well — challenging and encouraging each student to reach their potential.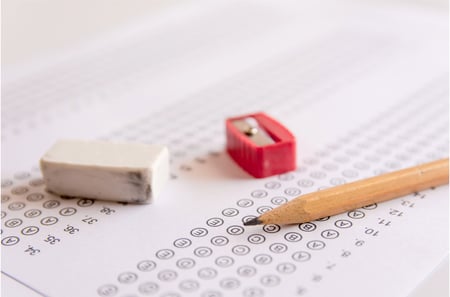 Emphasis on standardized testing
Another distinct contrast between public and private schools is the public system's emphasis on standardized testing. In California, this is the California Assessment of Student Performance and Progress program (CAASPP). How students perform on these tests can have a significant impact on school funding, as well as affect the Department of Education ratings.
Public school teachers typically devote an immense amount of classroom time preparing their students for this testing at the end of the year — colloquially referred to as "teaching to the tests." Yet, many agree this process, and the tests themselves, do not really benefit students. Some teachers go so far as to call standardized testing a teaching "anti-tool."
The CAASPP program sharply contrasts with testing practices in most private schools. Santa Fe Christian, for instance, uses the Measures of Academic Progress (MAP) test. The MAP test is an assessment tool designed to adjust to each student's learning level. The MAP test is ongoing, and helps measure each student's academic growth throughout the school year and evaluates a student's areas of strengths and those for growth – allowing teachers to develop learning plans accordingly. Through frequent and consistent MAP testing, teachers are able to accelerate high performers early, as well as identify students who may require extra help.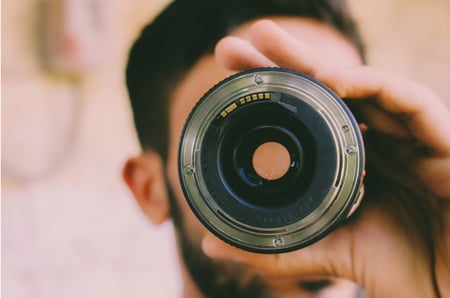 Teaching with a bias
Oftentimes, if a parent's opinions or values contradict the more culturally progressive ideologies, they tend to be unwelcome in the public school system. This puts these parents in an awkward position. Christian families have expressed that they feel the need to "deprogram" their kids because the viewpoints taught in school directly oppose their own.
Though Christian private schools encourage parent involvement, interestingly, parents often feel a burden lifted when they make the switch from public to private education. One, they are able to fully trust what their children are learning day-to-day, and are invited to build relationships with teachers and administrators becoming a welcomed part of their children's educational experience.


Interested in experiencing Santa Fe Christian?
The invaluable attributes of a Christian education
The number-one benefit of a Christian education is an academic experience that revolves around faith — where God's Word is woven into all aspects of a students' education. Because God is at the center, the learning environment exudes mutual respect, discipline, redemption, and love in numerous ways.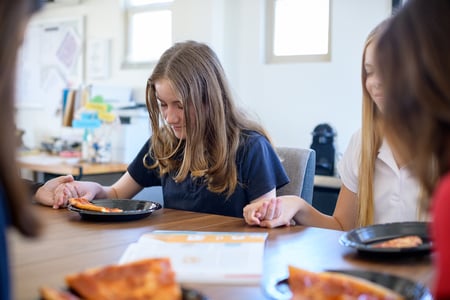 Education centered around faith
In a Christian school, children learn about the importance of creating and maintaining relationships based on biblical principles. Because strengthening families is an important goal of Christian education, school personnel encourage partnering with families in prayer, serving others, and building Christian relationships.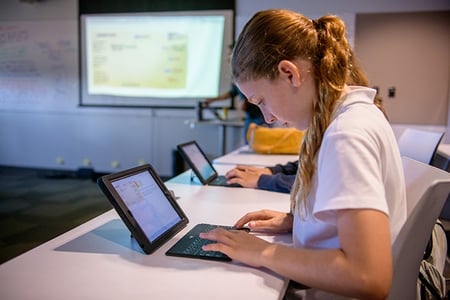 Safe exposure to other opinions
When Christian schools address hot social topics, their teachers are sensitive to the students' ages and what's appropriate for them to learn and know. In public schools, students often learn about these issues at too young of an age, causing serious concerns for many parents. Christian educators believe young students should hold on to childhood as long as possible, allowing teachers and parents to "peel back their childhood in a measured manner," rather than overwhelming them with heavy topics too soon.
Christian schools make a point not to bury secular views or pretend they don't exist. For instance, even though they fundamentally believe in creationism, Christian schools teach about intelligent design, as well as the theory of evolution. The philosophy behind this is to challenge students to engage in thoughtful conversations about all theories and perspectives, and wrestle with them, ask questions and reach conclusions in an environment where they are safe and supported.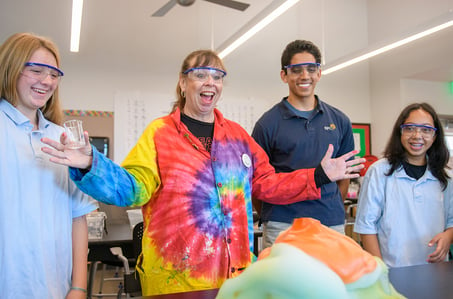 Extraordinary teaching
When pointing out the attributes of Christian schools, avid supporters tout the high-caliber of teaching. Private schools utilize the most modern teaching techniques as they are not bound by the same guidelines as public schools. One example is the conversational learning technique which is proven to be effective at capturing and holding students' interest, as well as improving their ability to communicate, make decisions, and retain what they have learned.
In private Christian schools, teachers are qualified and dedicated Christians as well as exemplary educators. As they help students master critical thinking, math, and reasoning ability, they also teach from the viewpoint of people who have a close, personal relationship with Jesus Christ. In other words, teachers in a Christian school will model Christ-like behavior to students while they learn.
Factors to consider when evaluating private schools
As a parent, you probably have a number of questions when evaluating the private school options for your children. Is the school credentialed? Are their students getting into good universities? How many students get college scholarships? Do they have a good athletic program? Is it worth the price tag? These questions should be evaluated prior to submitting an enrollment application.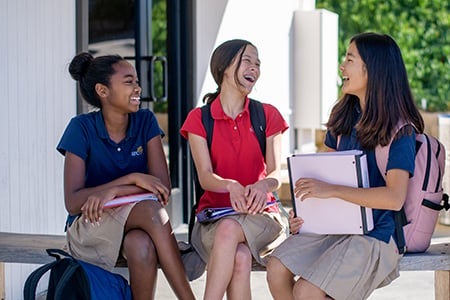 Environment above all else
While the questions mentioned above are great questions to ask while evaluating a school, you may also want to consider the impact the school will have on your student. Ask yourself these questions:
Will my student be happy and fulfilled here?
Do the teachers love being around the students they teach and influence every day?
Do the kids believe the teachers really enjoy being around them?
When visiting a Christian school, think about the environment you're witnessing and compare that to what you want for your children. If you are considering a school with faith at the core, check to see if it also encourages questions, play, and spontaneous laughter. You and your children should want and enjoy being at the school as it is an essential building block in the foundation of their lives.